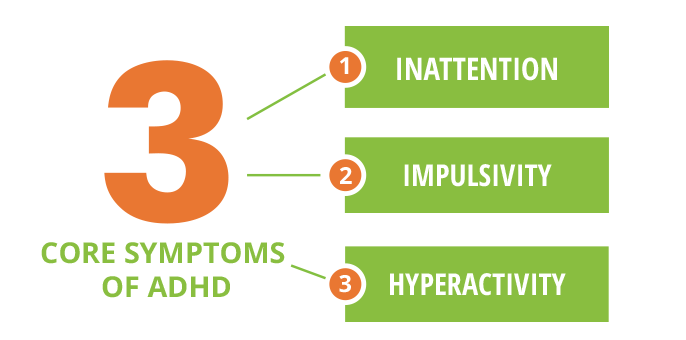 Overview
What is ADHD?
ADHD is a condition of the brain that makes it difficult for children to control their behavior. It is one of the most common chronic conditions of childhood. It affects 4% to 12% of school-aged children. About 3 times more boys than girls are diagnosed with ADHD.
Are there different types of ADHD?
Inattentive only (formerly known as attention-deficit disorder [ADD])— Children with this form of ADHD are not overly active. Because they do not disrupt the classroom or other activities, their symptoms may not be noticed. Among girls with ADHD, this form is most common.
Hyperactive/Impulsive—Children with this type of ADHD show both hyperactive and impulsive behavior but can pay attention. They are the least common group and are frequently younger.
Combined Inattentive/Hyperactive/Impulsive—Children with this type of ADHD show many symptoms in all 3 dimensions. This is the most common type of ADHD.
What are the symptoms of ADHD?
TABLE 1. Symptoms of ADHD
Inattention
Often has a hard time paying attention, daydreams
Often does not seem to listen
Is easily distracted from work or play
Often does not seem to care about details, makes careless mistakes
Frequently does not follow through on instructions or finish tasks
Is disorganized
Frequently loses a lot of important things
Often forgets things
Frequently avoids doing things that require ongoing mental effort
Hyperactivity
Is in constant motion, as if "driven by a motor"
Cannot stay seated
Frequently squirms and fidgets
Talks too much
Often runs, jumps, and climbs when this is not permitted
Cannot play quietly
See your pediatrician for a Impulsivity
Frequently acts and speaks without thinking
May run into the street without looking for traffic first
Frequently has trouble taking turns
Cannot wait for things
Often calls out answers before the question is complete
Frequently interrupts others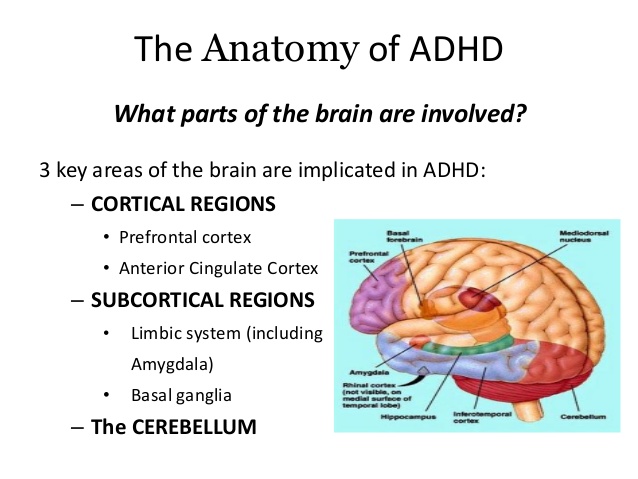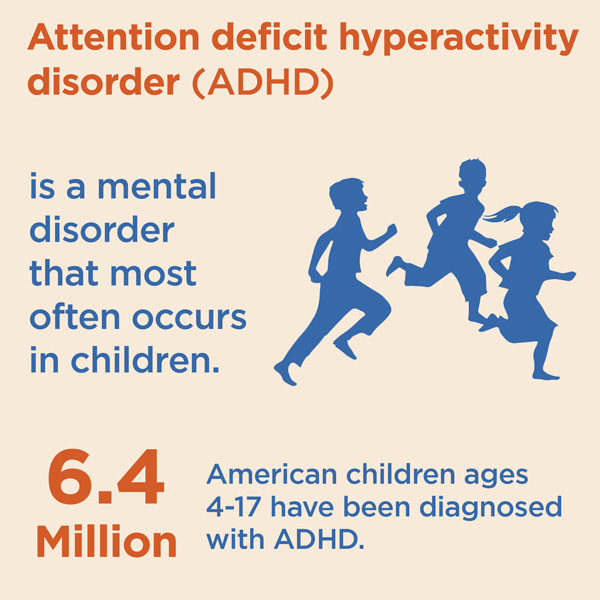 How can I tell if my child has ADHD?
If your child has shown symptoms of ADHD for more than 6 months, discuss this with your pediatrician.
Diagnosis
A pediatrician will determine whether your child has ADHD using standard guidelines developed by the Indian Academy of Pediatrics.
There is no single test for ADHD. The process requires several steps and involves gathering a lot of information from multiple sources. You, your child, your child's school, and other caregivers should be involved in assessing your child's behavior.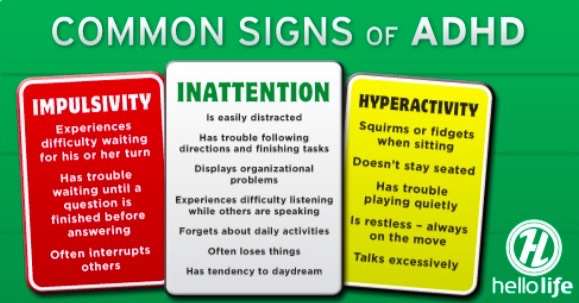 To confirm a diagnosis of ADHD, symptoms must –
Occur in more than one setting, such as home, school, and social situations and cause some impairment
Significantly impair your child's ability to function in some of the activities of daily life, such as schoolwork, relationships with family, and relationship with friends or in his ability to function in groups settings.
Start before the child reaches 7 years of age but may be recognized later.
Have continued for more than 6 months.
Pediatricians visit-
See your pediatrician for a complete physical and neurologic examination. He will need a full medical history to put your child's behavior in context and screen for other conditions.
Your pediatrician may refer your child to a pediatric subspecialist.
Mental retardation.
Developmental disorder – Speech problems, motor problems, or a learning disability
Chronic illness.
Visual or hearing issues.
Major anxiety, depression or aggression.
Possible seizure disorder
Possible sleep disorder
How will my child's school be involved?
Teachers provide valuable insights. Your child's teacher can discuss the following with your pediatrician:
Your child's behavior in the classroom.
Your child's learning patterns.
How long the symptoms have been a problem.
How the symptoms are affecting your child's progress at school.
Ways the classroom program is being adapted to help your child.
Whether other conditions may be affecting the symptoms.
Coexisting conditions
Oppositional defiant disorder or conduct disorder
Up to 35% of children with ADHD also have oppositional defiant disorder or conduct disorder. These children tend to lose their temper easily, can annoy people on purpose & are defiant and hostile toward authority figures. They can break rules, destroy property, get suspended or expelled from school, and violate the rights of other people. These children are at much higher risk for getting into trouble with the law or having substance abuse problems than children who have only ADHD. This type of coexisting condition is more common among children with the primarily hyperactive/impulsive and combination types of ADHD.
Mood disorders/depression
About 18% of children with ADHD also have mood disorders such as depression or bipolar disorder (formerly called manic depression). There is frequently a family history of these types of disorders. Coexisting mood disorders may put children at higher risk for suicide, especially during the teenage years. These disorders are more common among children with inattentive and combined types of ADHD. Children with depression often require additional interventions or a different type of medication than those normally used to treat ADHD.
Anxiety disorders
These affect about 25% of children with ADHD. Children with anxiety disorders have extreme feelings of fear, worry, or panic that make it difficult to function. These disorders can produce physical symptoms such as racing pulse, sweating, diarrhea, and nausea. Counseling and/or different medication may be needed to treat these coexisting conditions.
Learning disabilities
Learning disabilities are conditions that make it difficult for a child to master specific skills such as reading or math. ADHD is not a learning disability. However, ADHD can make it hard for a child to do well in school. Diagnosing learning disabilities requires evaluations, such as IQ and academic achievement tests, and requires educational interventions.
Causes of ADHD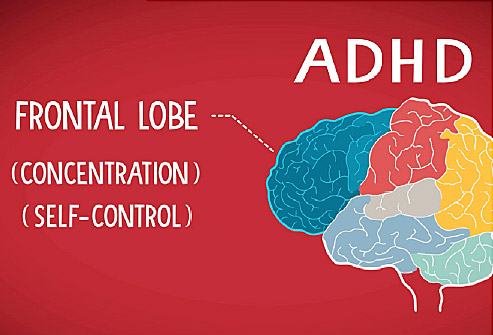 ADHD is a biological disorder. A lower level of neurotransmitters in parts of the brain that control attention and activity level may be associated with ADHD. It can run in families.
It is the commonest comorbidity of epilepsy.
ADHD is often comorbid with other disabilities like hearing impairment, autism, ID etc.
Prematurity increases the risk of developing ADHD.
Are there any specific tests for ADHD?
Certain parent and teacher questionnaire can be used for defining the score of ADHD.
Management of ADHD
Management includes following steps
Teenagers with ADHD
The teenage years can be a special challenge. Academic and social demands increase. In some cases, symptoms may seem less severe as the child grows older but, in most cases, ADHD symptoms persist. According to the National Institute of Mental Health, about 80% of those who required medication for ADHD as children still need it as teenagers. Parents play an important role in helping teenagers become independent. Encourage your teenager to help herself with strategies such as
Using a daily planner for assignments and appointments
Making lists
Keeping a routine
Setting aside a quiet time and place to do homework
Organizing storage for school supplies, clothes, CDs, sports equipment, etc
Being safety conscious (eg, always wearing seat belts, using protective gear for sports)
Talking about problems with someone you trust
Getting enough sleep
Understanding their increased risk of abusing substances such as tobacco and alcohol Activities such as sports, drama, and debate teams can be good places to channel excess energy and develop friendships. Find what your teenager does well and support her efforts to "go for it." Milestones such as learning to drive and dating offer new freedom and risks. Parents must stay involved and set limits for safety. Your child's ADHD increases her risk of incurring traffic violations and accidents.
It remains important for parents of teenagers to keep in touch with teachers and make sure that their teenager's schoolwork is going well. Talk with your pediatrician if your teenager shows signs of severe problems such as depression, drug abuse, or gang-related activities.
Has the treatment failed?
While treatment for ADHD should improve your child's behavior, it may not eliminate the symptoms of inattention, hyperactivity, and
Will there be a cure for ADHD soon?
While there are no signs of a cure currently, research is ongoing to learn more about the role of the brain in ADHD and the best ways to treat the disorder. Additional research is looking at the long-term outcomes for people with ADHD.
Frequently asked questions
Will my child outgrow ADHD?
ADHD continues into adulthood in most cases. However, by developing their strengths, structuring their environments, and using medication when needed, adults with ADHD can lead very productive lives. In some careers, having a high-energy behavior pattern can be an asset
Why do so many children have ADHD?
The number of children who are being treated for ADHD has risen. It is not clear whether more children have ADHD or more children are being diagnosed with ADHD. Also, more children with ADHD are being treated for a longer period. ADHD is now one of the most common and most studied conditions of childhood. Because of more awareness and better ways of diagnosing and treating this disorder, more children are being helped.
Are schools putting children on ADHD medication?
Teachers are often the first to notice behavior signs of possible ADHD. However, only physicians can prescribe medications to treat ADHD. The diagnosis of ADHD should follow a careful process.